Intake Pressure Compensation Valve
Product Description
A blow off or recirculation valve (be it piston, diaphragm or OEM) will be activated by vacuum or electricity, and is designed to improve the drivability of your vehicle giving you maximum power when you want it. All types rely on an internal spring in order to maintain a seal so that you have boost pressure when it is needed - If the spring is too weak, you lose power.
Previously, when an engine was "chipped" or the boost pressure increased, the tuner would need to fit a stronger spring, carefully matched to the increased boost. More recently, with the introduction of electric valves, a tuner would fit an aftermarket replacement valve driven by pressure with an uprated spring. All these remedies rely on the careful matching of the spring rate to the turbocharger boost. This would need to be done each time there was a software, and in some cases hardware change.
For those running switchable software programs, there was no perfect solution and a compromise spring was normally installed, which would often not perform correctly.
Forge are pleased to offer a fit and forget solution. No more changing springs, turning adjusters, or fine tuning. This innovation works straight out the box and will work perfectly on a standard engine, a highly tuned engine, and anywhere in between, without the need to change anything! The IPCV (Intake Pressure Compensation Valve) does it all by itself, ensuring that you always get the maximum power and perfect drivability.
"I've done a lot of mods to my R57 MCS , from a big turbo to methanol injection .. but nothing has made such a dramatic change to the throttle response & drivability than the IPCV...I strongly urge anyone looking for instantaneous boost from low-high range to purchase this product immediately."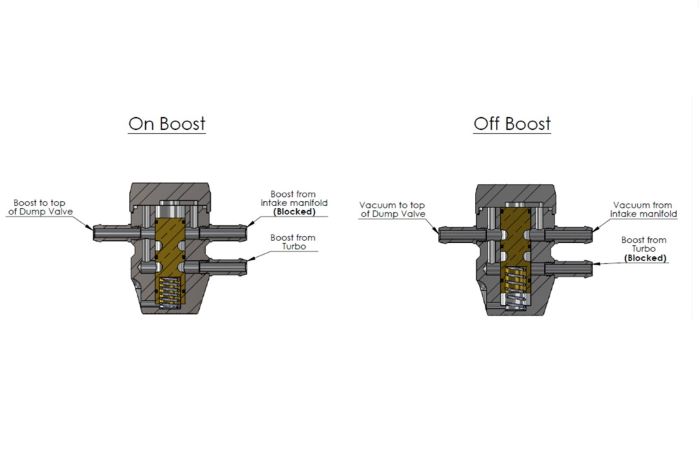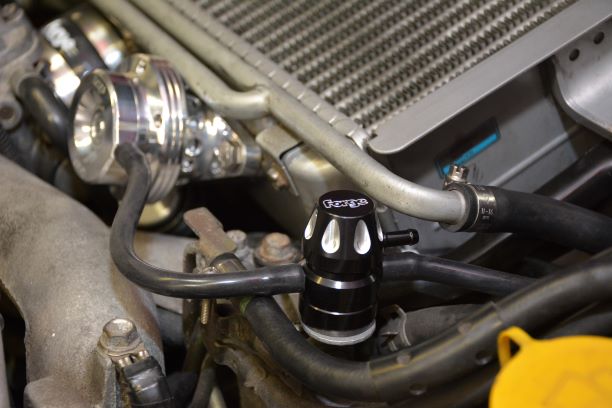 In The Box:
1 x FMIPCV Valve
1 x 2000mm Length of 5mm Vacuum Hose
1 x Flat Bracket
1 x Bent Bracket
1 x 5mm Brass T Piece
1 x 6mm Brass T Piece
1 x 6mm Brass Joiner
1 x M6 Penny Washer
1 x M8 Penny Washer
3 x Alternative Vacuum Ports
2 x M4 x 6 Socket Cap Screws
1 x Instructions
1 x Forge Sticker
Forge Motorsport's Intake Pressure Compensation Valve (IPCV) – an idea so ingenious, that we have 
patented
it!
If you are unsure if this product is suitable for your application, or want more information on how this product will work with your Forge valve, please contact us.